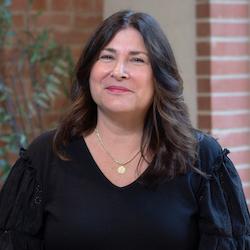 Executive Real Estate Administrator
Jennifer supports parishes by streamlining the administrative tasks associated with maintaining their properties. Jennifer's decades of experience and attention to detail allow parish leaders to prioritize their work ministering to their community of faith, trusting that the experts at ERELI will support them in managing their property professionally.
 Jennifer leads ERELI by managing property tax exemption renewals, ensuring accurate and timely submissions. She also offers guidance on NYC Water Exemptions, property information updates, and liability insurance reviews.   
Additionally, Jennifer assists ERELI construction in all their documentation and property investigation needs.