Episcopal Real Estate of Long Island (ERELI) assists with the management of diocesan real estate by providing construction, asset management and general administrative services to our parishes. Established in 2020, ERELI is dedicated to providing comprehensive services to our parishes - advocating for their vision and providing strategic guidance, so they can get back to what they do best - ministering to our communities.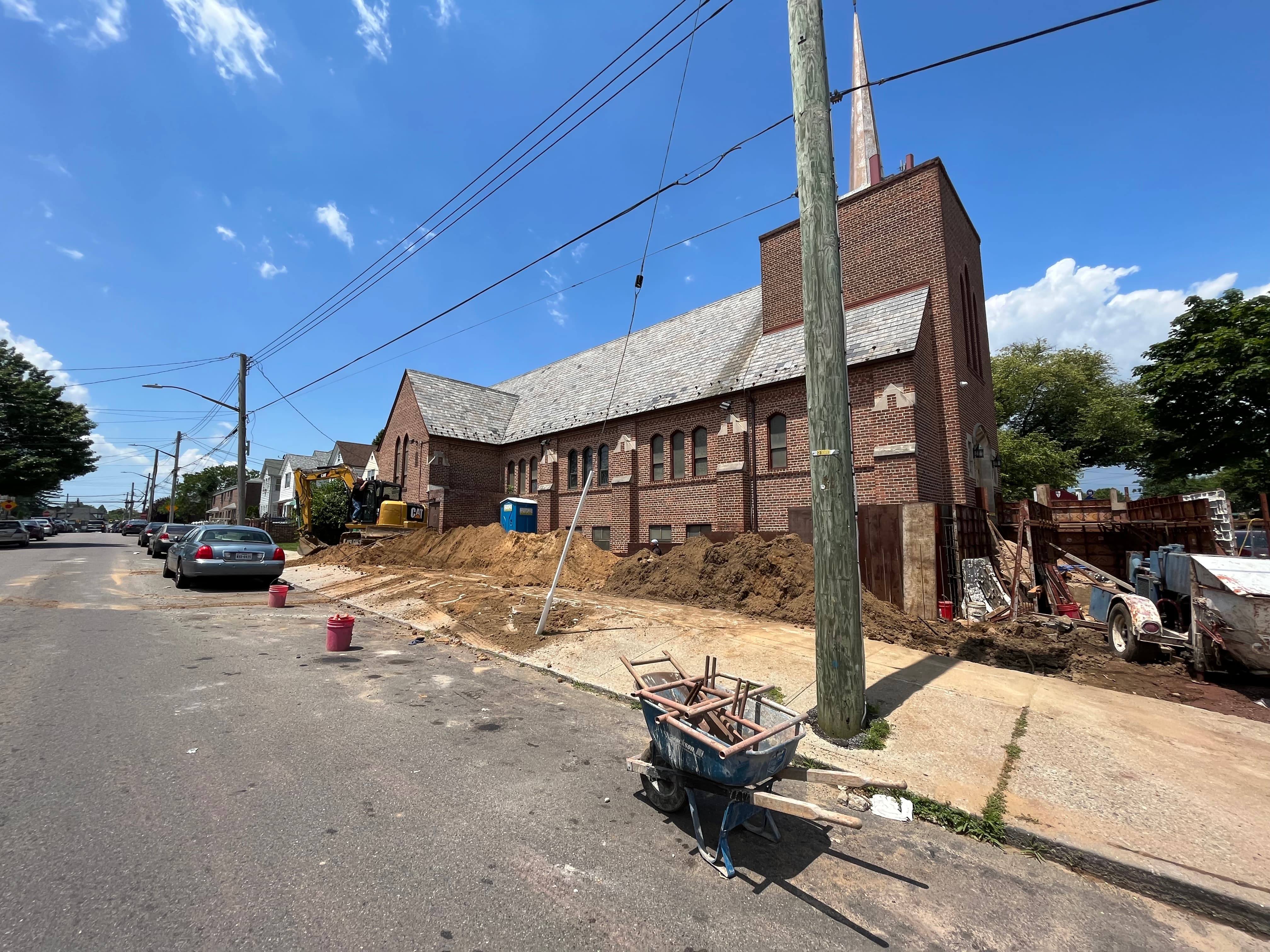 Construction
With a proven track record of successful projects, the experienced construction team, led by Senior Manager of Construction, Anthony Natale, and Project Manager & Design Specialist, Tina Kurek, works with clergy and parish leaders directly to realize the vision of parish and support them in navigating construction projects of all scopes. 
In 2023 alone, 30 projects have been completed successfully, totaling an investment of over $10 million in enhancing parish spaces. 
The construction team currently oversees 22 active projects valued at over $8 million, with another 22 projects slated to commence in 2024. 
Working with the construction team allows parishes to utilize in-house interior design and structural evaluation services, leading to a savings of 10-15% of the project's total cost. All the outside vendors contracted by the construction team have long-term business relationships with the experts on our team, ensuring fair pricing, skillfulness, quality craftsmanship, and peace of mind for the parish leaders engaged in the project. 
Photo: Construction to build a new entrance at the Church of St. Alban the Martyr in St. Albans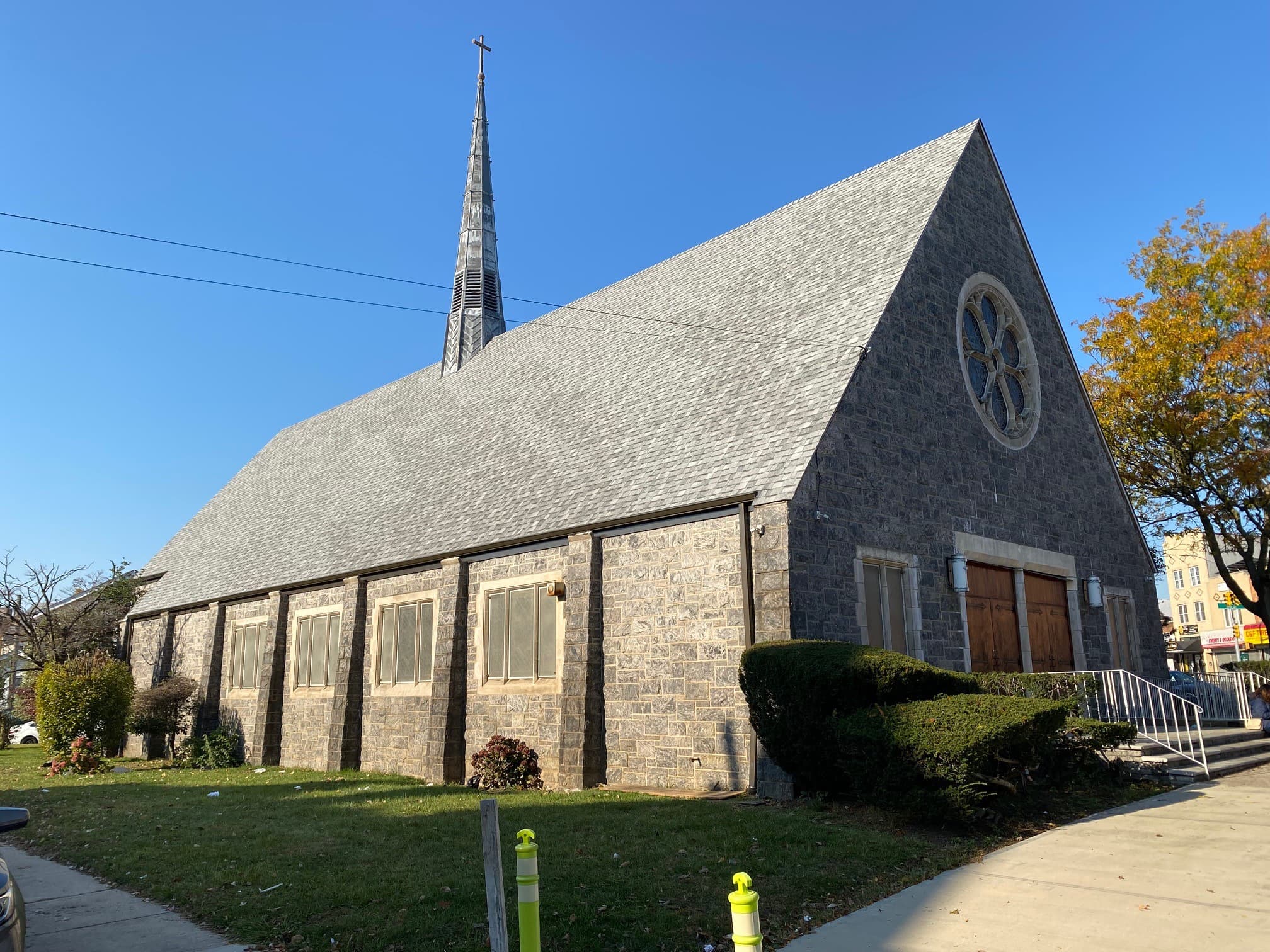 Asset Management
From repurposing existing structures to planning new developments, the asset management team, led by Ellen Liu Chan and supported by Ariel Curry, collaborates with parish leadership and, where necessary, with government officials to create thriving parish and diocesan owned spaces. 
The team frequently navigates regulations and zoning laws across Brooklyn, Queens, Nassau, and Suffolk Counties and handles all necessary correspondence with local planning departments and preservation agencies on behalf of the parish to support the parish in realizing their vision. 
ERELI also acts as a strategic advisor, assisting parishes in negotiating lease renewals, establishing new leases, and optimizing landlord protections in existing agreements. These efforts yield over $1 million in annual revenue, providing financial support for parishes. 
ERELI actively explores income-generating opportunities, connecting potential users with properties and guiding parishes through consultations and leasing processes. 
Photo: A New Roof is installed at St. Gabriel's Church in Hollis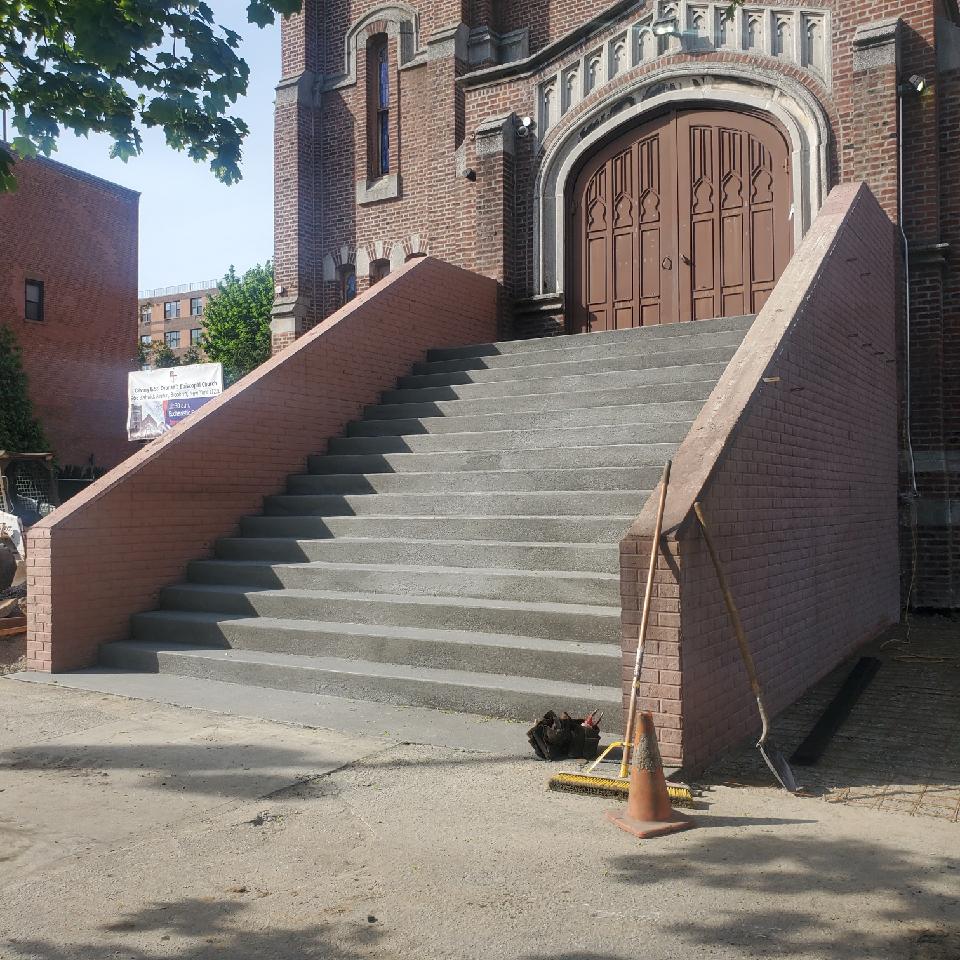 Administration
Jennifer Kosky supports parishes by streamlining the administrative tasks associated with maintaining their properties. Jennifer's decades of experience and attention to detail allow parish leaders to prioritize their work ministering to their community of faith, trusting that the experts at ERELI will support them in managing their property professionally. 
ERELI manages property tax exemption renewals, ensuring accurate and timely submissions. The administration team also offers guidance on NYC Water Exemptions, property information updates, and liability insurance reviews.  
Photo: New Stairs installed at Calvary Church, Brooklyn
ERELI thrives on collaboration and relationship-building. Our open lines of communication, proactive engagement with vendors, and extensive network within the construction industry empower us to deliver exceptional results. By centralizing expertise, we empower parishes to focus on their ministry while ERELI handles the intricate details of real estate management.  
Meet Our Team
Recently Completed Projects
Calvary & St Cyprians, Bushwick Brooklyn
A new, aesthetically-pleasing and efficient church entrance was completed, adding charm to this beautiful 1903 Gothic structure. 
St Andrew's, Sunset Park Brooklyn
The interior and exterior of the Church are in the process of being renovated. In addition to addressing deteriorating and existing hazardous conditions, many upgrades will be added, including a welcome atrium and an elevator that will provide handicap accessibility to all levels of the Church. These renovations will allow St Andrews to better serve the community and grow its congregation.  
Church of Grace and Resurrection, East Elmhurst
The existing one family rectory that is in disrepair and currently uninhabitable will be converted into a beautiful two-family residence. These two newly renovated apartments will bring much needed revenue to the parish and complement all other renovated homes on the block. 
St Alban the Martyr, St Albans
A newly designed church entrance will now provide handicap accessibility, as well as beautify the landscape of the Church. Additionally, the Church undercroft was renovated to include two new bathrooms, a large gathering space, air conditioning and kitchen upgrades, improving aesthetics and efficiency. These renovations will allow the parish to host many functions and events. 
Cathedral of the Incarnation, Garden City
The installation of the elevator now allows accessibility to all levels. Renovations to the undercroft were also completed, which included the remodeling of the bathrooms, incorporating classic and traditional Gothic design. These renovations will allow the Cathedral to host many events and functions for large groups of congregants. 
100 Marine Walk, Saltaire
The renovation of this Fire Island home was completed, making it available for retreats and other diocesan events.